Virtual walk, bike or run as an individual or as a team
May 13-29, 2023
Register to compete in one of the challenges below:
WALK – 158,000 steps (Individual) or 1,580,000 steps (Team)
KIDS WALKING CHALLENGE
BIKE – 100 bike miles (Individual) or 1000 bike miles (Team)
RUN – 28.5 miles (Individual) or 285 miles (Team)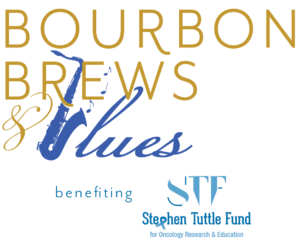 Please join us on
Friday, Nov. 3, 2023
The Farmhouse at People's Light – Malvern, PA
6:30pm – 11:00pm
Thank you!
The Bourbon, Brews and Blues event
held on Oct.8, 2021 was a huge success!
Over $100,000 was raised for the Stephen Tuttle Fund for Oncology Research & Education – thank you to everyone for your support!
If you would still like to donate, you can do so by CLICKING HERE
Hit the play button below to learn more about the fund.